Casa Emilio Restaurant,
a family business since 1993. 
In 2019, after a full renovation and expansion, we scale up to a 200% increase in sales in less than 8 months. All added table where fill up. The owner stopped worrying about selling, now she focuses on serving.

Luz Iris and Emilio (Brand owners) approached us with a problem: —her digital presence was not updated, a website that was difficult to navigate and did not reflect the essence of the brand, culture and atmosphere. It needed a makeover to interact with its customers, attract new customers, showcase its authentic expertise, and compete with large and foreign franchise restaurants in the area.
We worked closely with them to understand their vision, values, and target audience. We designed a beautiful, user-friendly website highlighting their restaurant's personality, with features like an easy-to-navigate menu, vibrant images, and a mobile-responsive design.
Casa Emilio's audience loves memes so we design social media posts thinking about their emotions when they visit the restaurants.
At our family-owned restaurants, we believe that food is not just about nourishment, but about creating an experience that brings people together. We strive to create memorable moments and lasting relationships with our customers, and we hope that our capabilities deck has given you a sense of how we can help your brand achieve its goals.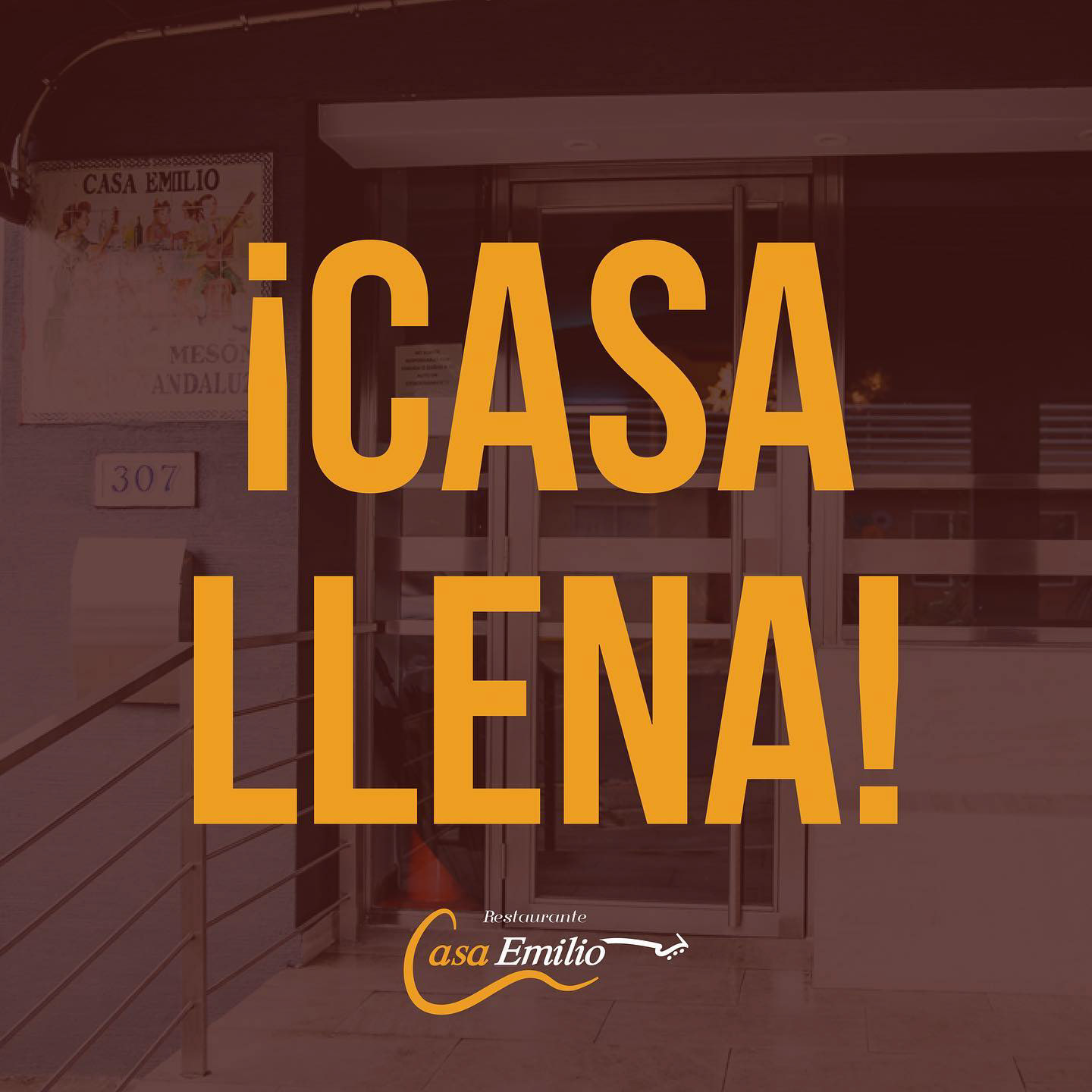 After launching her new website, Luz Iris experienced a 50% increase in sales, a 30% increase in website traffic, a 20% increase in online reservations, and an influx of positive reviews from diners. The online presence reflects the soul and heart of your restaurant's genuine brand.
Its increase was so positive that they made the decision to renovate the restaurant 100% and expand by adding more tables. Now our campaigns are to motivate you to reserve a table, since we are usually full. This is a good problem.

Don't just get carried away by what we tell you. Here is what Luz Iris has to say about her experience working with Estudio Motiarte.

"Working with Motiarte has been a game changer and a great relief to bring new clients to our restaurant. His creativity, attention to detail and genuine understanding of what we wanted in our sales numbers and digital presence really represents what we have been for 30 years. years and what we are. We cannot be more satisfied with the results." I delegated the task of bringing new customers to my business. Now I focus on serving the best quality and service. - RCE owner
We are passionate and committed to helping restaurateurs like Luz Iris and Emilio succeed and we would love to do the same for yours.